Notice: This wiki is now outdated, and a new Wiki has been now released. Come join the new [Fairly Odd Fanon Wiki 2] to submit your fan-made stuff for everyone to see!
-Admin of the new Fairly Odd Fanon 2 Wiki, PookaMustard.
Featured Article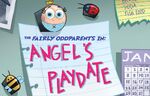 Angel's Playdate mary sue recolor
Previous featured articles...
Picture of the Month

Baby Billy!
Previous Pictures of the Month...
Ad blocker interference detected!
Wikia is a free-to-use site that makes money from advertising. We have a modified experience for viewers using ad blockers

Wikia is not accessible if you've made further modifications. Remove the custom ad blocker rule(s) and the page will load as expected.