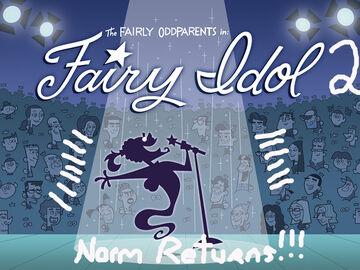 Nothing Much to Fairly Idol 2. It Just Norm coming back To get Revenge on Timmy and Capture his Faires with Crocker. meanwhile Theres a New Season of Fairly Idol and Cosmo, Wanda. and Poof do a song called Magic By B.0.B But in there way.
Cast:
Randy Jackson as Poof
Drake Bell as Timmy
Dannel Monte as Tootie
Cosmo
Wanda
Norm
Tara Strong as Poof ( baby Sounds )
Ad blocker interference detected!
Wikia is a free-to-use site that makes money from advertising. We have a modified experience for viewers using ad blockers

Wikia is not accessible if you've made further modifications. Remove the custom ad blocker rule(s) and the page will load as expected.